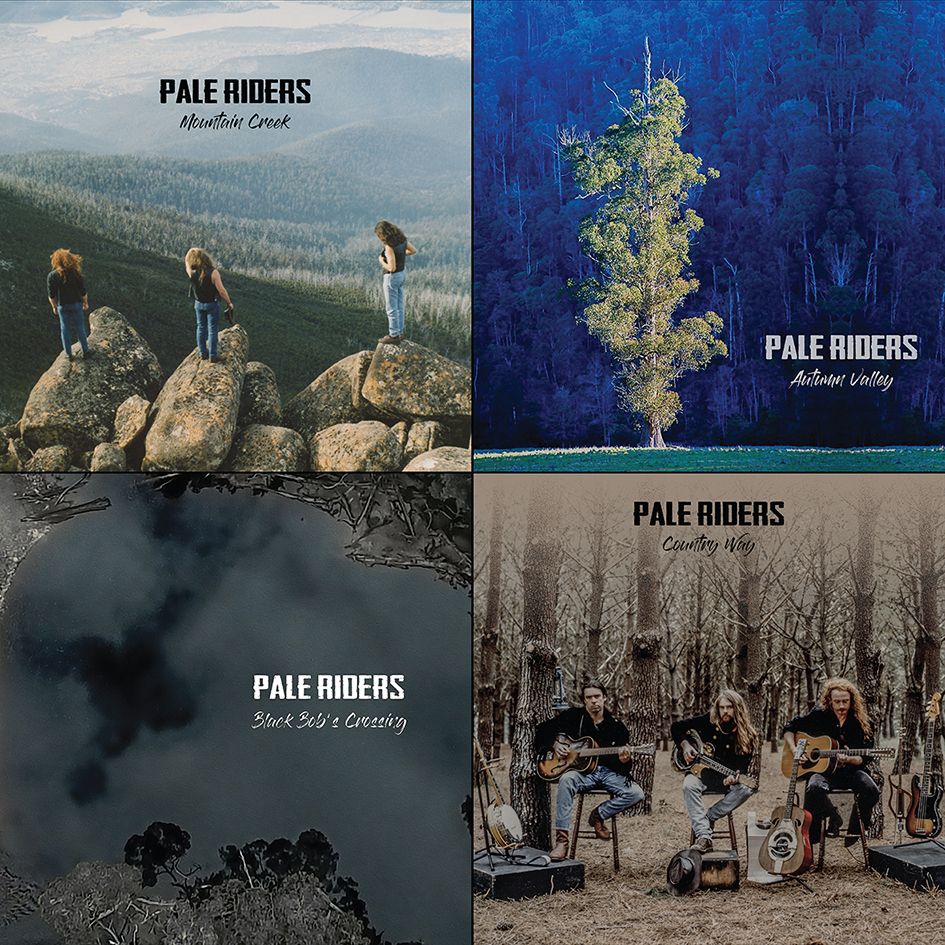 FOUR PRODUCERS, FOUR STUDIOS, FOUR VERY DIFFERENT APPROACHES TO THE RECORDING PROCESS.
This is an eclectic bunch of stand alone songs that were recorded with some of the producers Pale Riders worked with over the years. They are all quite different, but in the end, they all sound like the band because at the end of the day it is always about the songs. 
In 2000 a young Nash Chambers (Dead Ringer Band/Kasey Chambers) recorded Mountain Creek in one of his first studios which was under his mum's place at Avoca Beach in NSW. This was recorded as a demo for EMI Records. 
In 1998 Black Bobs Crossing was recorded by Gary Frost (1927) at Warner Chappell and was for an ABC television production pitch, which was unsuccessful. 
In 1993 Country Way was recorded by John Brewster (The Angels) early on before he produced the Moonsong EP at Mark 'Bucky' Collins place in Balmain. Country Way was one of the few that were demoed at Rondor when management were shopping for a publisher. The band ended up signing to Warner Chappell Publishing in 1996. 
In 1999 Autumn Valley was recorded by Peter Blyton, Mr 'Run to Paradise (The Choirboys) and was aimed squarely at the American market in preparation for the South by South West music conference in Austin Texas, a seek and find mission by management in March 1999. 
"We learned a lot from these guys, what to do and what not to do but most importantly we learned that it's all about the songs." Scott Bird 
Visit the Pale Riders page to listen or go to the store to purchase the Producers Pack.