FOREST MERGE - JULIUS RIVER    
The forest breathes and I am immersed in the moment.  
    
My heartbeat has slowed and is now a faint background thump as the brush moves across my skin. I can hear the synergy between artist and camera, a soft footfall, the damp paint, the click of the camera, the girls talking softly in a smooth rhythm which sooths as I shiver. My fingers softly stretch out and feel like roots on the rough bark, I feel powerful and grounded. I am becoming one with the forest and one with the tree. I am present, and I have merged.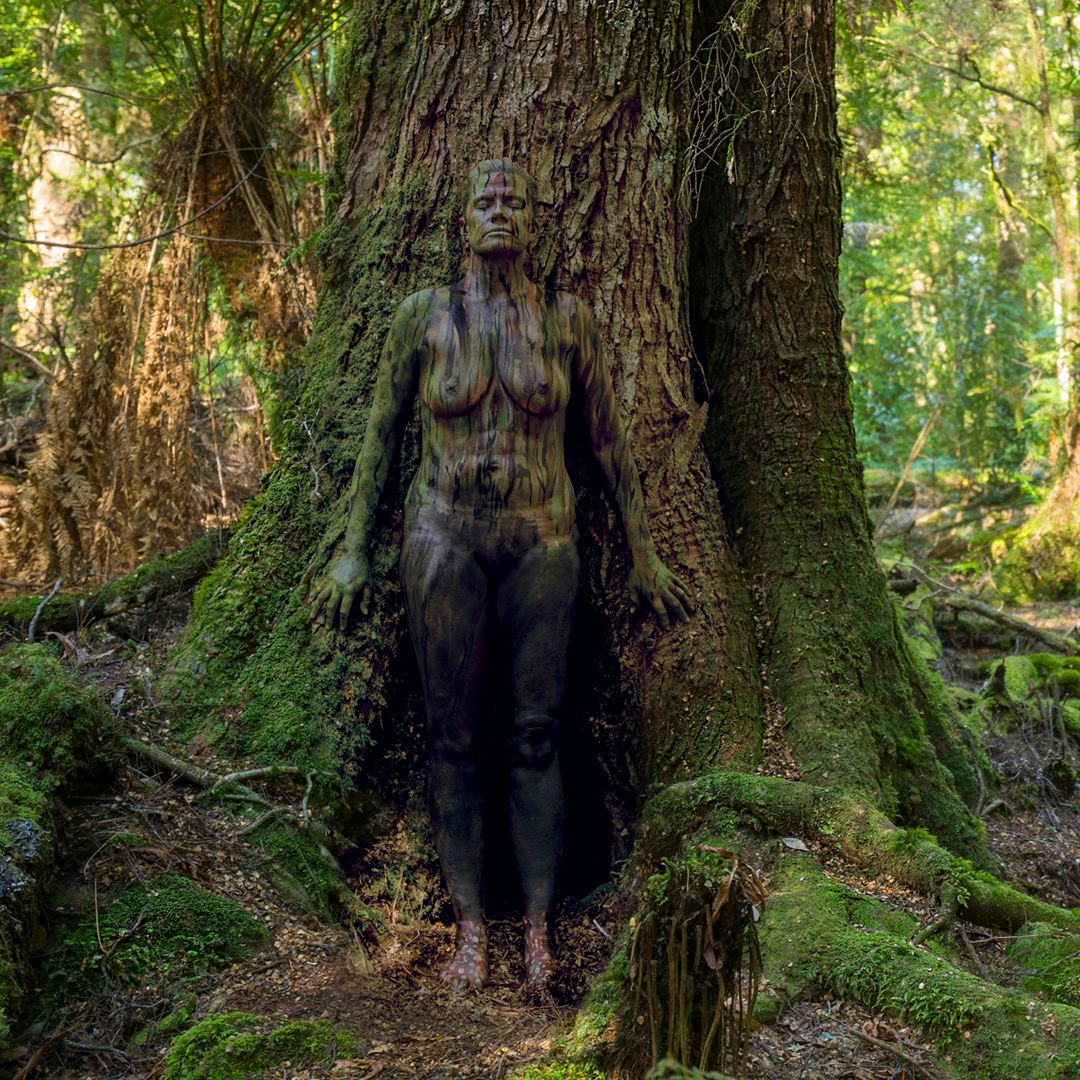 Photography and body painting by Orly Faya
Melissa Back Website  |  Purchase 'The Eden Project'  |  Watch 'Merging with takayna'