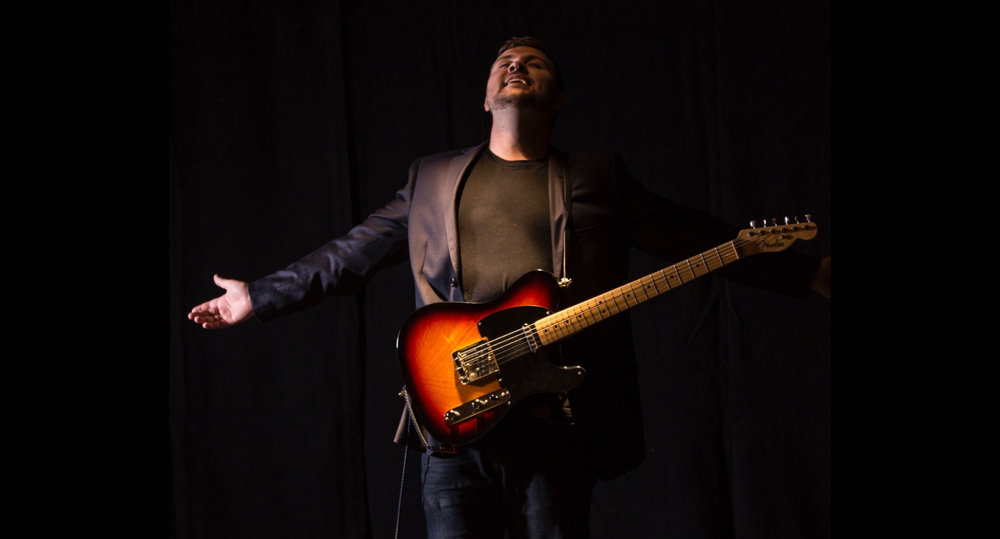 Guitars are good. Cruisy pop feels good. Relaxed vocals sound good. Introducing one of our Riversong Music Family Artists, singer songwriter guitarist, Nicholas James who's debut single 'About to Fall' is available now to stream on Spotify, Apple Music and below.
We first started working with Nicholas back when he was only seven years old. Within a couple of weeks he was capably banging out 'Who'll Stop the Rain' by Creedence Clearwater Revival, singing and playing the song on his beat up three quarter gut string guitar at school assemblies and busking corners in Terrigal. 
It has been an interesting musical journey over the past 20 years and we are proud to announce that 'About to Fall', the first single from his debut EP, is out now. If you're a fan of cool, groovy guitar pop the likes of John Mayer, follow the links, add Nicholas to your Spotify and Apple music playlists and introduce his music to your friends. 
We co-wrote, recorded and produced the song along with the accompanying music video at the Riversong Studio. Additional visual footage was supplied by American performer Cheetah Platt, who amongst other credits, is in the 'Legacies' series. The 'About to Fall' video will premiere on YouTube at 7am on the 26th of February. Subscribe to his channel to be notified when it's going live. 
'About to Fall' was handmade by local Australian craftsmen. Connect with Nicholas James on Facebook and Instagram. 
Thanks for your interest, for your time and for your ears.