FOREST MERGE - JULIUS RIVER    
   
Once fully painted I open my eyes, dappled light filters through the canopy and dances on the forest floor. The warmth is delicious as the rays of sun touch my freshly painted skin. A soft green carpet of ancient moss supports my feet as I glide through this wild place and explore my new chameleon form.    
I walk amongst incredibly tall trees and stand beneath manferns that spread out above me like a fan of peacock feathers. The huge moss covered trunks of fallen sentinels bear witness to the passage of time as they slowly break down and feed the forest floor.    
There is a breathtaking sense of clarity as the beckoning call of the ancient feminine pulls me deeper into the forest. Under the artist skilful touch, the merge is complete.     
I am one with takayna.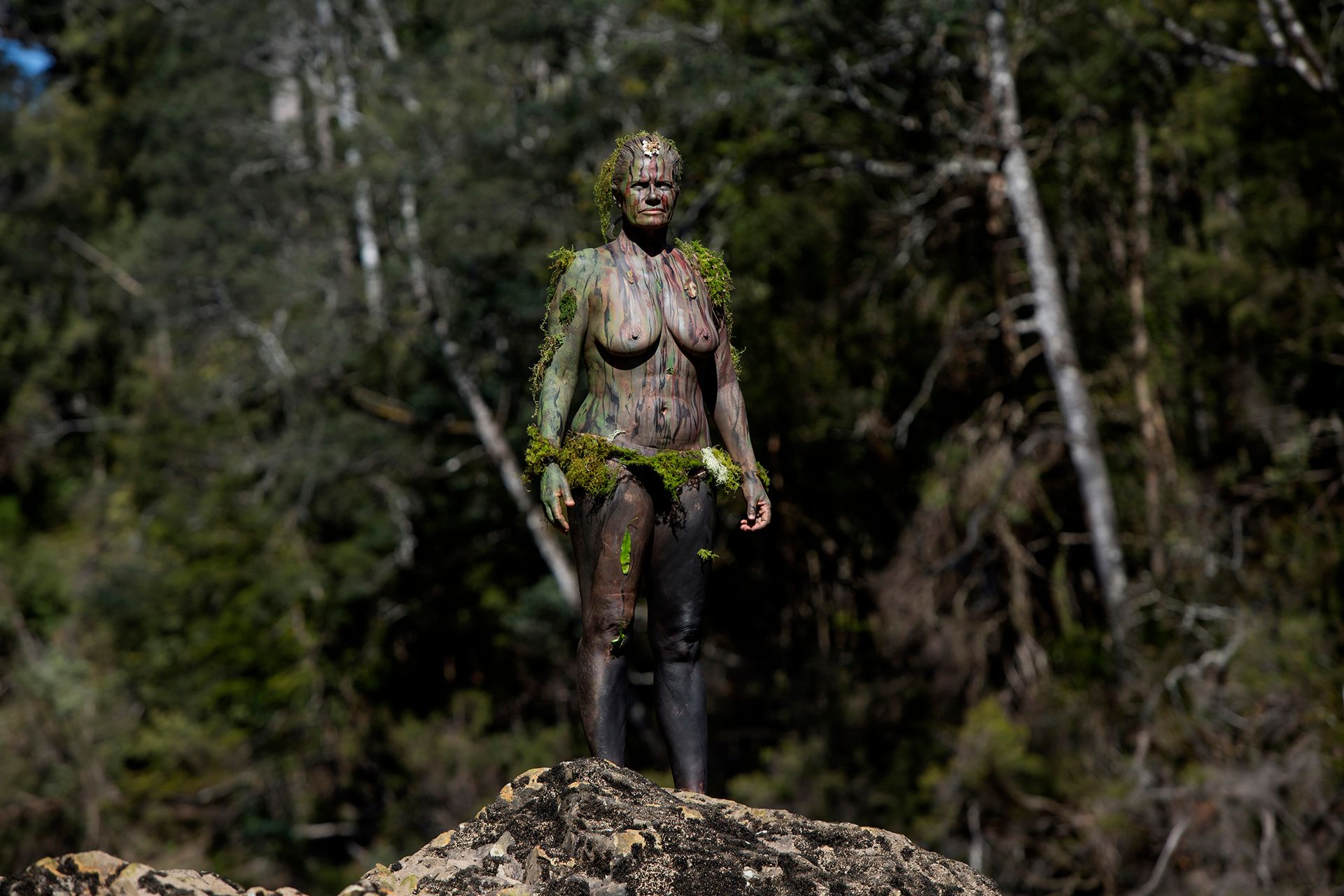 Photography by Wendy McDougall | Body Art by Orly Faya
Melissa Back Website  |  Purchase 'The Eden Project'  |  Watch 'Merging with takayna'