We have now left the ancient belly of the rainforest and I am standing on the remote takayna coastline. It is wild, it is rugged and it is again, breathtaking. The cloistered confines of the forest cathedral have been replaced by the great wild, wide open. Enormous piles of driftwood scatter the foreshore, testament to the relentless ferocious power of the battering elements. This is where the roaring forties drive the Indian ocean into the takayna coast. The forest merge was nurturing, peaceful, transcendent, this will be a wildly exhilarating release into the elements of fierce sun, jagged rocks and wind ravaged outcrops. I am standing at the edge of the world.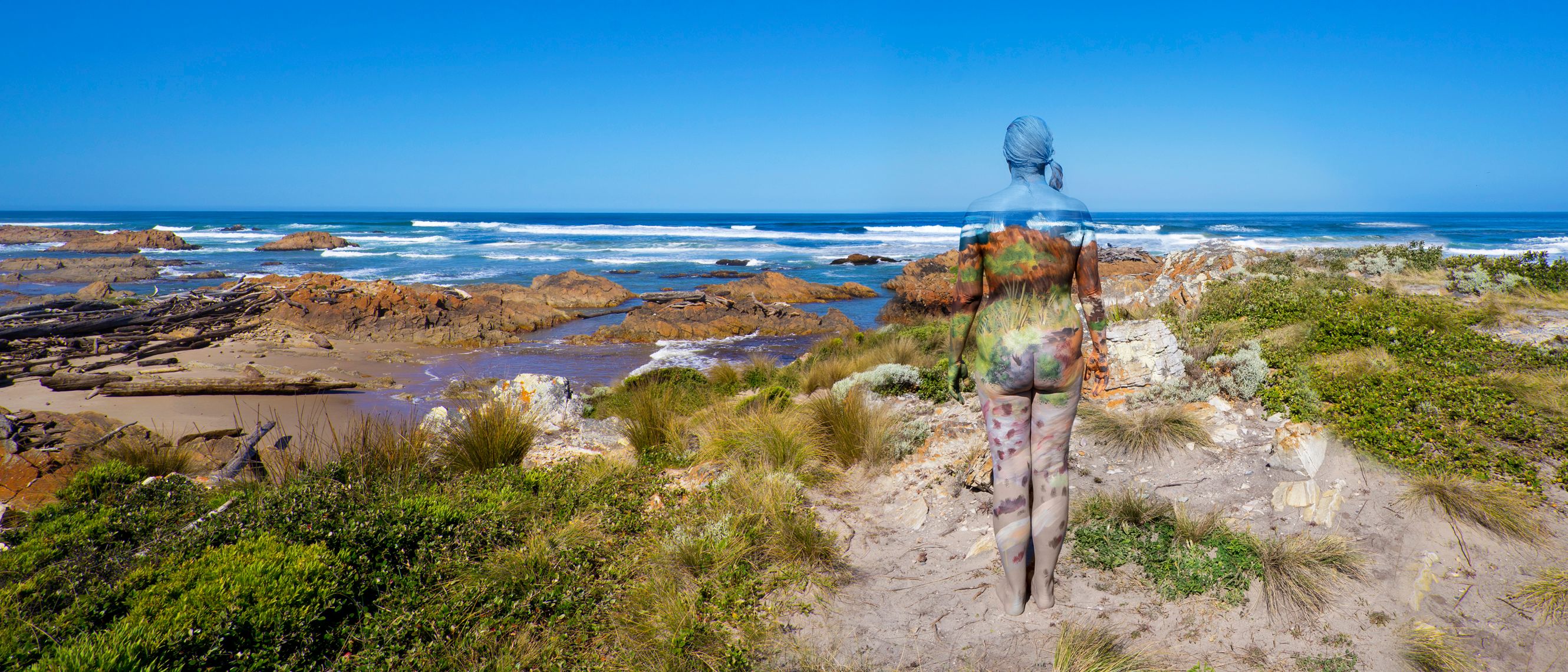 The sun is intense, the wild wind has miraculously abated as if the takayna coast is holding its breath and is awaiting the next instalment. Since leaving the forest a state of empowered grace has entered my body and I feel synchronised with the natural rhythm of air, earth, fire and water. I can feel the strength of the granite beneath my feet as I look across the vast unbroken expanse of the Indian ocean stretching beyond the horizon.   
   
Huge swirling masses of bull kelp surge back and forth with the tide as the rhythm of the brush strokes and the click of the camera merge me once again into takayna. This is where the black tannin of the forest river meets the blue green ocean.    
This is the completion of my ceremonial journey into the wild. I am one with takayna.  
Photography and Body Art by Orly Faya. Visit www.melissablack.com.au for more images. Watch the film on Vimeo or YouTube.